Framing ethical perspectives
Climate change refers to human-induced global warming, mostly due to greenhouse gas emissions, and large-scale impacts on weather patterns. As floods, droughts, and other extreme weather events become more common and certain regions turn inhospitable to humans, society is changing as well. Carnegie Council's events, experts, and Impact Initiatives, such as the Carnegie Climate Governance Initiative (C2G) and the Model International Mobility Convention (MIMC), analyze these changes from a socio-political perspective and search for ethical solutions to, possibly, the most pressing challenges that humanity has ever faced.
Featured Climate Changes Resources
Climate governance, climate-altering technologies, and more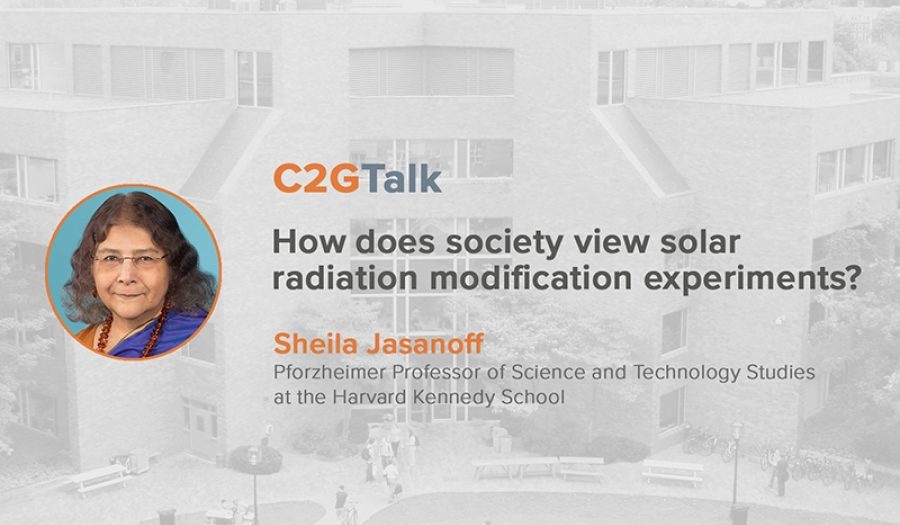 MAR 21, 2022 • Podcast
It is important to see proposed solar radiation modification experiments in a wider social context, says Sheila Jasanoff, the Pforzheimer Professor of Science and Technology ...
DEC 9, 2021 • Podcast
Emerging technologies with global impact are creating new ungoverned spaces at a rapid pace. In this critical moment, frameworks and approaches to govern these technologies, ...
Related Initiatives
The Carnegie Climate Governance Initiative (C2G) seeks to catalyze the creation of effective governance for climate-altering technologies, in particular for solar radiation modification and large-scale carbon dioxide removal.