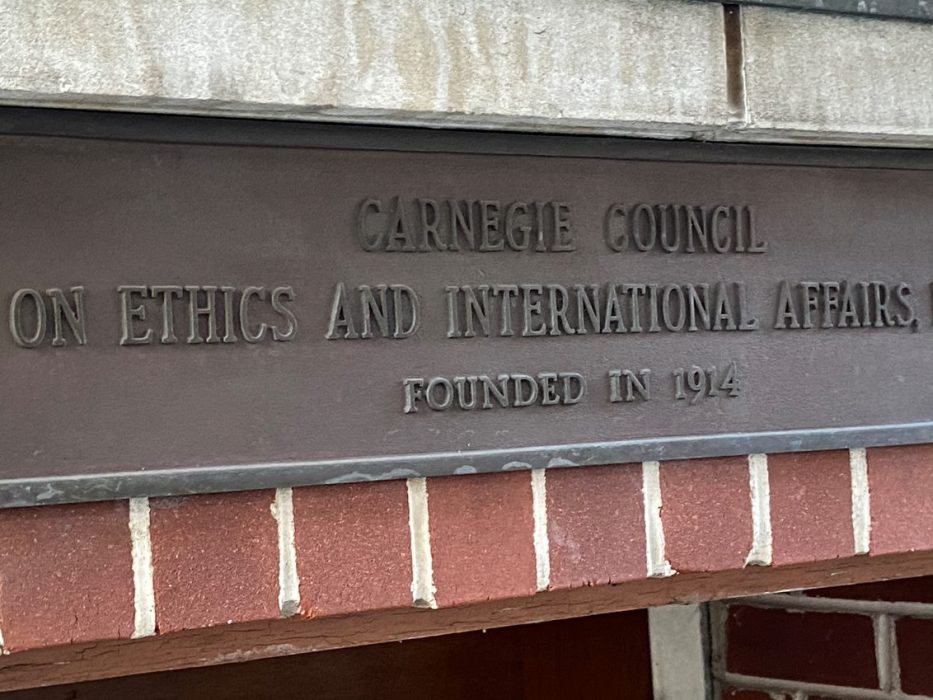 Trustees Through the Years
For more than a century, Carnegie Council has set the global ethical agenda and worked for an ethical future. Find a recounting of the contributions of our trustee members over the years below.
To read Carnegie Council's history book, Toward Peace with Justice, click here.
History of Trustee Impact
Frederick Lynch: Trustee from 1914-1929
Frederick Lynch was a minister, author, and advocate for peace and tolerance. A close friend of Andrew Carnegie, he was secretary of the Church Peace Union, which later became Carnegie Council for Ethics in International Affairs. He founded the World Alliance for International Friendship and was a member of the Committee on the League of Nations.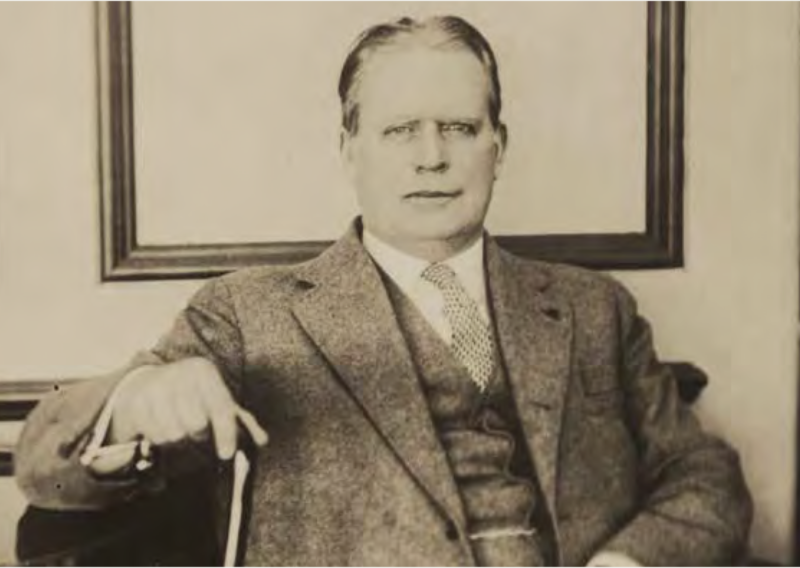 Peter Ainslie: Trustee from 1914-1934
Hailed as one of the "apostles of ecumenism," Peter Ainslie served as minister at the Christian temple in Baltimore, Maryland for 43 years. Committed to church unity, he was the first president of the Council on Christian Unity and edited for The Christian Union Quarterly until his death in 1934.
Charles H. Brent: Trustee from 1918-1924
Charles Henry Brent was an Episcopal bishop who served as missionary bishop of the Philippines and senior chaplain for the American Armed Forces in Europe. Helping to found the first World Conference on Faith and Order, he was one of the foremost leaders of Christian unity in his day.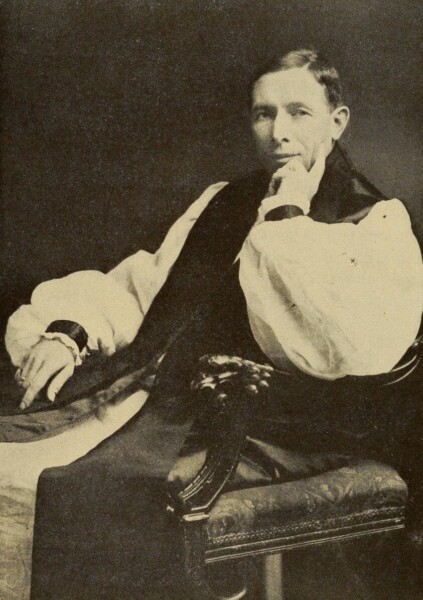 William H. Taft: Trustee from 1918-1930
William H. Taft served as the 27th president of the United States. Having also been appointed as the tenth chief justice of the United States by President Harding, Taft remains the only person to serve in both of these offices.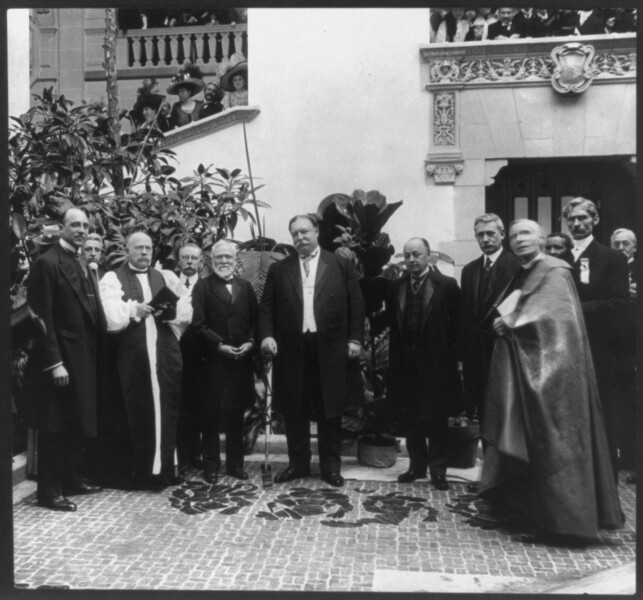 Henry Morgenthau: Trustee from 1920-1946
Henry Morgenthau was the ambassador to the Ottoman Empire from 1913 to 1916 under President Woodrow Wilson. He spent his ambassadorship attempting to avert the Armenian Genocide and spent years afterward raising funds for the surviving Armenians. His son Henry Morgenthau, Jr. was secretary of the treasury.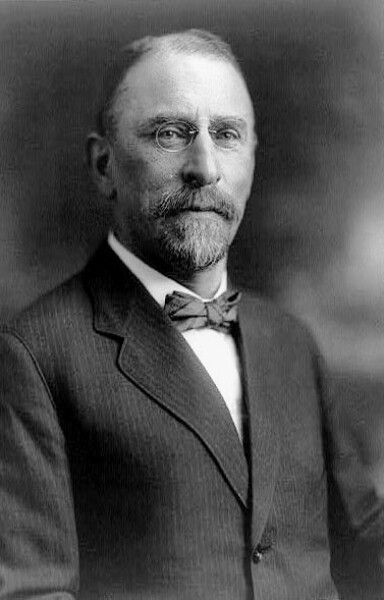 Newton D. Baker: Trustee from 1930-1931
Newton D. Baker was secretary of war under President Woodrow Wilson during World War I. An ardent pacifist, he was a prominent supporter of American membership in the League of Nations.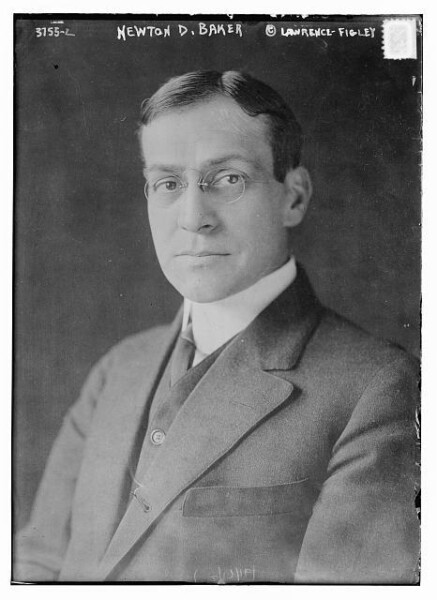 Hans J. Morgenthau: Trustee from 1962-1977
Hans Joachim Morgenthau was one of the most renowned political scientists of the twentieth century. His landmark publication Politics Among Nations is considered to be the foundational text of the classical realist approach to international politics.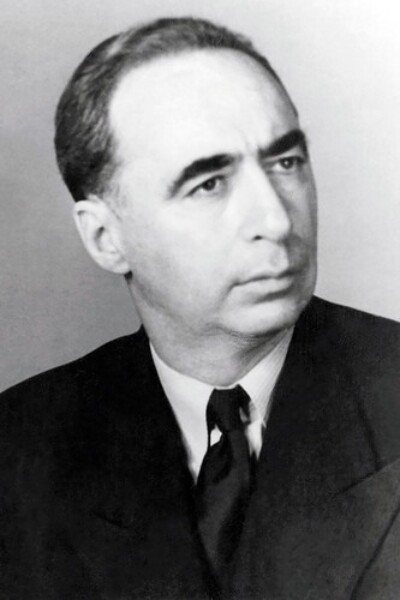 Edward W. Brooke III: Trustee from 1969-1971
Edward Willing Brooke III served as a Republican senator for Massachusetts from 1967 - 1979. The first African American popularly elected to the Senate, he was a champion of anti-discrimination housing laws, increased minimum wage, racial equality, and public transportation. Prior to his time as senator, he was Massachusetts' attorney general and served as an Army officer during World War II.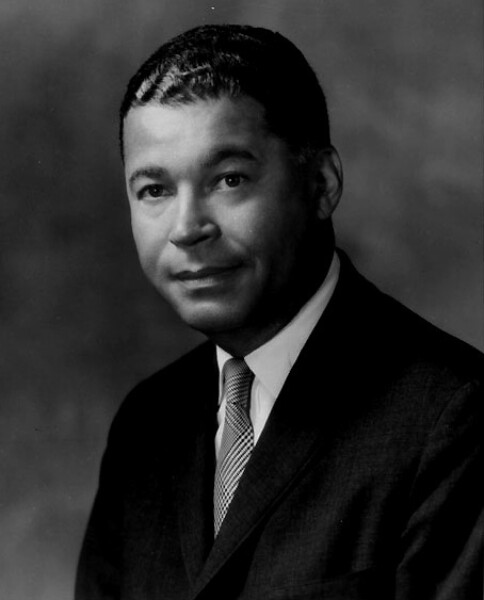 Samuel DeWitt Proctor: Trustee from 1970-1982
Samuel DeWitt Proctor was a minister and religious scholar best known for his role in the Civil Rights Movement. He led international humanitarian projects, including the Peace Corps, and was awarded over 50 honorary degrees.
J. Bryan Hehir: Trustee from 1971-1985
Joseph Bryan Hehir is the Parker Gilbert Montgomery Professor of the Practice of Religion and Public Life at the Harvard Kennedy School. He also serves as the secretary of social services in the Archdiocese of Boston.
Jewel Stradford Lafontant-Mankarious: Trustee from 1973-1978
Jewel Stradford Lafontant-Mankarious was the first Black woman to graduate from the University of Chicago Law School and the first Black deputy solicitor general. Named one of the 100 most influential Black Americans by Ebony magazine, she was also a passionate civil rights advocate as a founding member of the Congress of Racial Equity and an officer in the Chicago NAACP.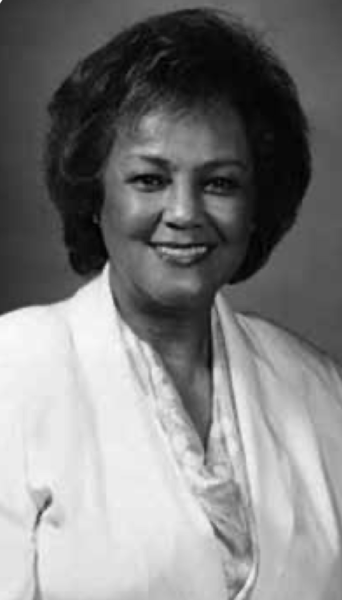 E. Cabell Brand: Trustee from 1976-1981
E. Cabell Brand was a renowned businessman and philanthropist. Caring deeply about community service and assisting low-income Virginians, he founded Total Action Against Poverty (now Total Action for Progress), the Cabell Brand Center for International Poverty and Research Studies, and wrote a memoir detailing his life in community service titled If Not Me, Then Who?.
Samuel Dubois Cook: Trustee from 1977-1982
Samuel Dubois Cook was a political scientist, civil rights activist, and the first African-American faculty member at Duke University. He served as president of Dillard University, founder of the Center for Black-Jewish relations, and the namesake of the Center on Social Equality at Duke.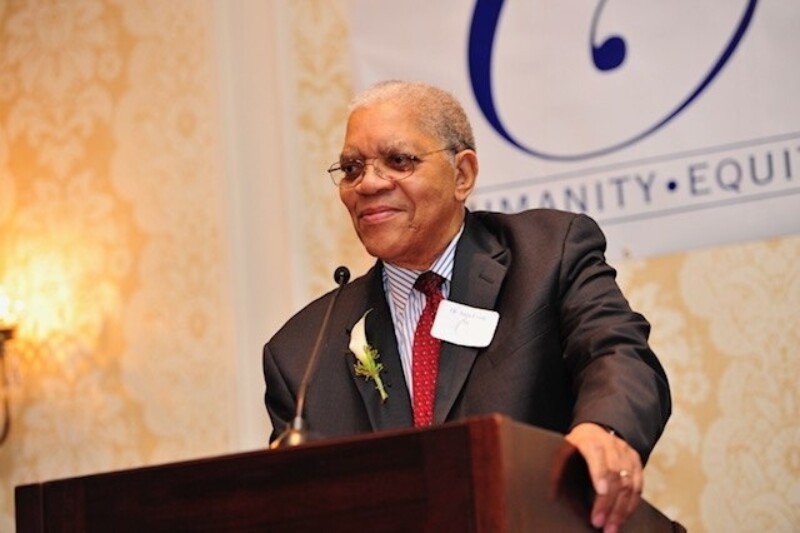 Staige D. Blackford: Trustee from 1980-1985
Graduating from the University of Virginia as a Rhodes Scholar, Staige's storied career included time at the CIA, Time magazine, and with Virginia Governor A. Linwood Holton. He was a lifelong supporter of the Civil Rights Movement. In the 28 years that he spent as an editor for the Virginia Quarterly Review, he transformed the journal into a highly regarded publication.
Julius S. Scott, Jr.: Trustee from 1983-2005
Julius Scott was the president of Wiley College, one of the oldest historically Black colleges in the United States west of the Mississippi, from 1996 - 2001. A lifelong teacher and scholar, he was named a distinguished alumnus of Boston University and holds 14 honorary degrees.
Russell Hardin: Trustee from 1985-2007
Russell Hardin was a political science professor at New York University specializing in rational choice, collective action, and moral and political philosophy. His book Collective Action (1982) is considered to be a foundational text of collective action theory.
Phyllis D. Collins: Trustee from 1989-2014
Phyllis D. Collins is director of Keswick Management Inc. and a director of the Mystic Seaport Museum in Connecticut. At Harvard University she served on the Fairbank Center Committee and the Committee on University Resources, as well as on the Visiting Committee for the Harvard School of Public Health.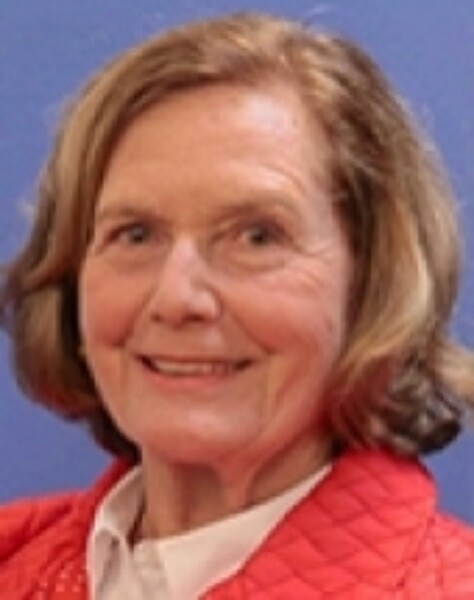 Barbara Crossette: Trustee since 1999
Barbara Crossette is an American journalist who has been a correspondent for The New York Times and The Nation. As an author, she has received the 1992 George Polk Award, a 2008 Fulbright Prize, and the 2010 Shorenstein Prize.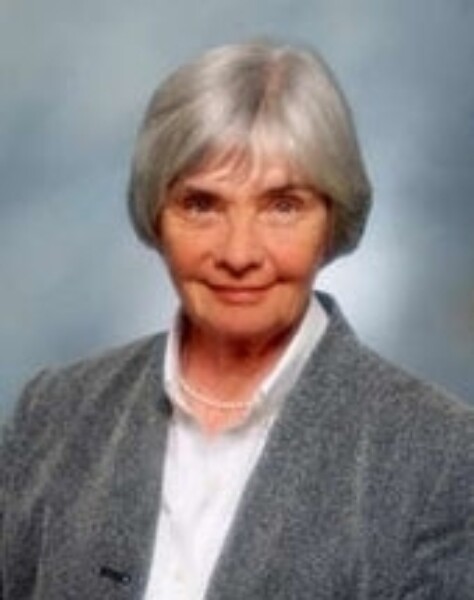 Warren Zimmermann: Trustee from 1999-2004
Warren Zimmermann was a U.S. diplomat and founder of the Conference on Security and Cooperation in Europe. He is best known for his diplomacy during the Bosnian War and as the last U.S. ambassador to SFR Yugoslavia.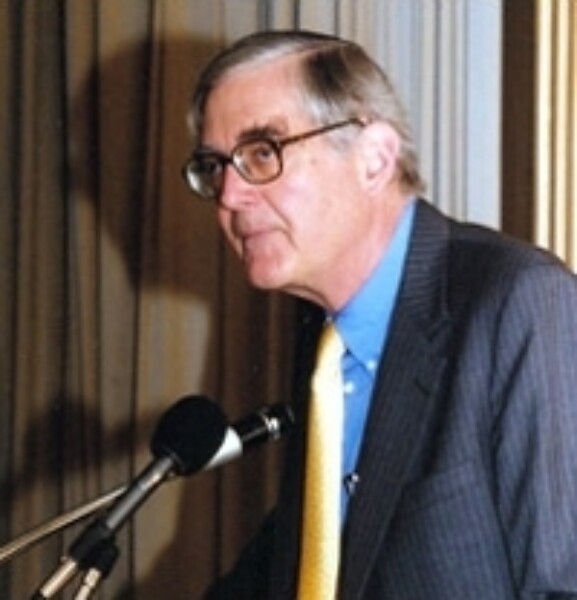 Elisabeth Sifton: Trustee from 2007-2013
Elisabeth Sifton was an editor, publisher, and author of The Serenity Prayer (2004) and No Ordinary Men (2013). She was a Fulbright Scholar and one of the first female members of New York City's Century Association.