MAY 2, 2022 • Podcast
The debate around solar radiation modification has broadened in recent years, but there has not yet been significant progress on international mechanisms to govern it, ...
APR 28, 2022 • News
In an op-ed for "Newsweek," Model International Mobility Convention (MIMC) Senior Fellow Michael Doyle and Research Fellow Dorothea Koehn discuss how to assist Ukrainian refugees ...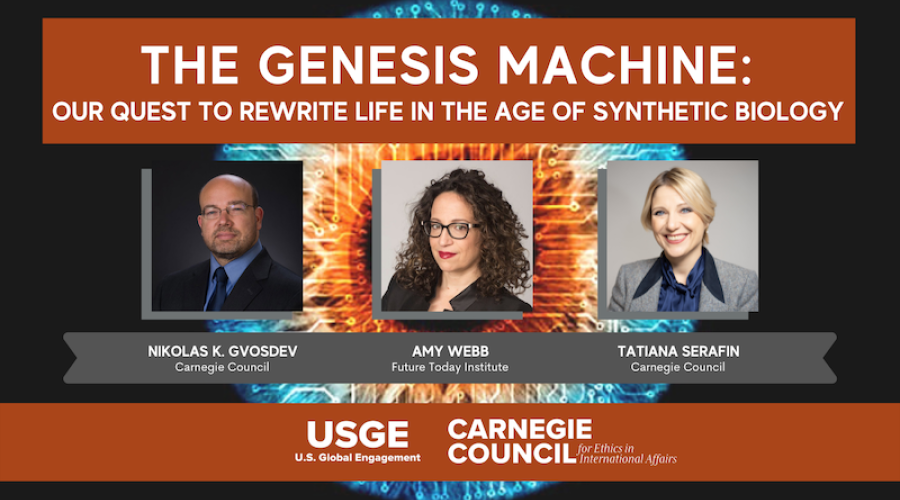 APR 27, 2022 • Podcast
The global pandemic and investments in mRNA COVID vaccines have accelerated worldwide interest in the field of synthetic biology--a field that unifies chemistry, biology, computer ...
APR 26, 2022 • Podcast
In this "Artificial Intelligence & Equality" podcast, Senior Fellow Anja Kaspersen talks with Dr. Ricardo Chavarriaga about the promise and peril of brain-machine interfaces and cognitive ...
APR 21, 2022 • Podcast
Since the Russian invasion began in late February, millions of Ukrainians have been forced to flee their homes. In this Global Ethics Review podcast, Senior ...
APR 20, 2022 • Podcast
Global war, inflation, and a COVID-19 resurgence—the Biden/Harris team has been put on defense for first two quarters of 2022. This week, "Doorstep" co-hosts ...
APR 19, 2022 • Podcast
The advent of the age of data is a formidable accelerator of history. As society faces a crisis of politics compounded by the emergence of ...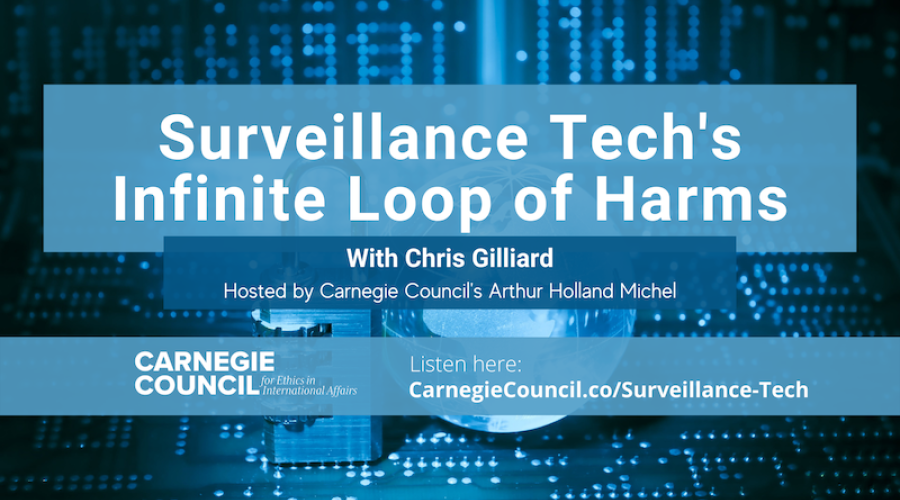 APR 12, 2022 • Podcast
In this discussion with Senior Fellow Arthur Holland Michel, writer, professor, and speaker Dr. Chris Gilliard explains why the arc of surveillance technology and novel "...