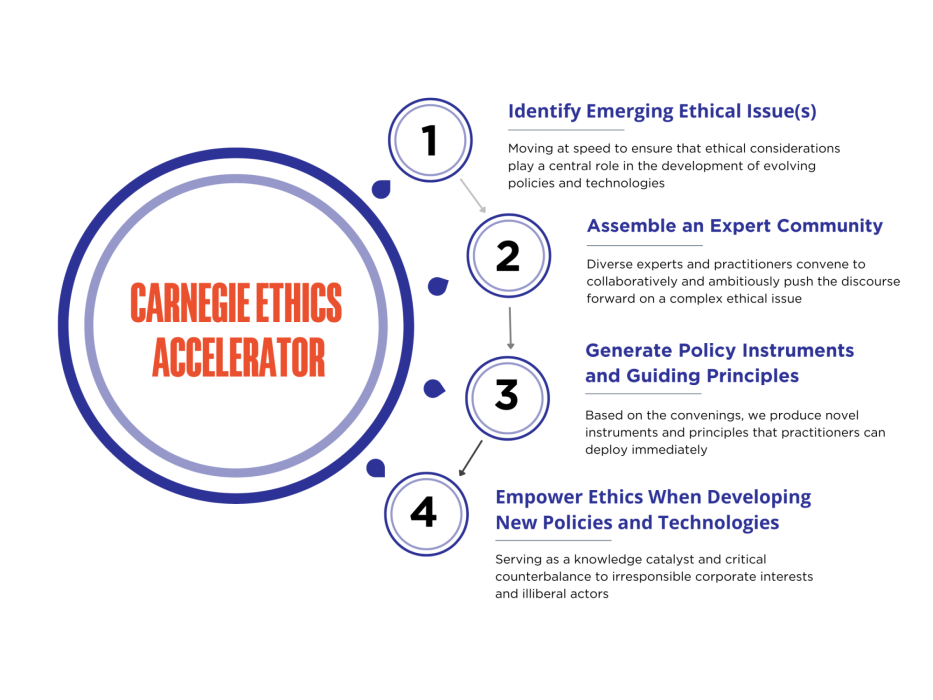 A New Incubator to Empower Ethics in the Face of Rapidly Evolving Challenges in Technology and Public Policies
We live in a moment when new ethical questions are emerging at an exponential rate.
Society faces significant challenges in the realm of international affairs—from the impact of rapidly evolving technologies such as AI to the rise of autocrats and accelerating climate change.

Too often, new public policies, technologies, and products are developed, deployed, and co-opted with haste by actors who view ethics as an encumbrance rather than a requisite.
The Carnegie Ethics Accelerator is a response to this moment.
To learn more, please read the Accelerator announcement press release or contact Mihaela Papa, Carnegie Council's Director of Programs at [email protected].


Accelerator Team
Director of Programs, Carnegie Council
Digital Communications Manager, Carnegie Council
Program Associate, Carnegie Council
Subscribe to the Carnegie Ethics Newsletter
More Carnegie Council Initiatives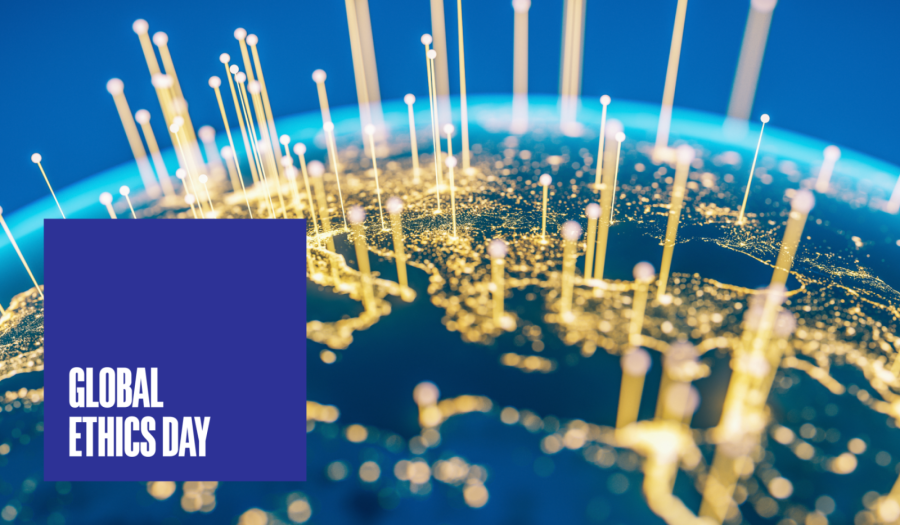 Global Ethics Day
Created by Carnegie Council, Global Ethics Day is an annual moment to empower ethics through the actions of individuals and organizations.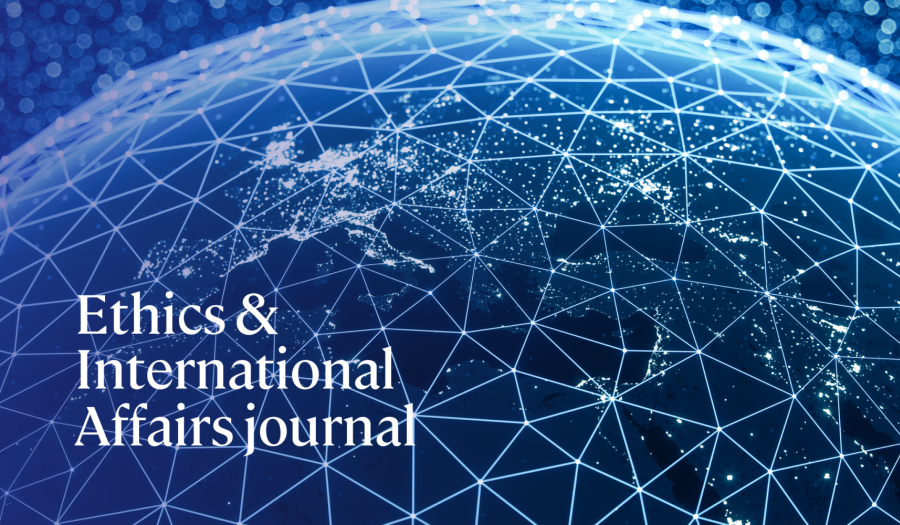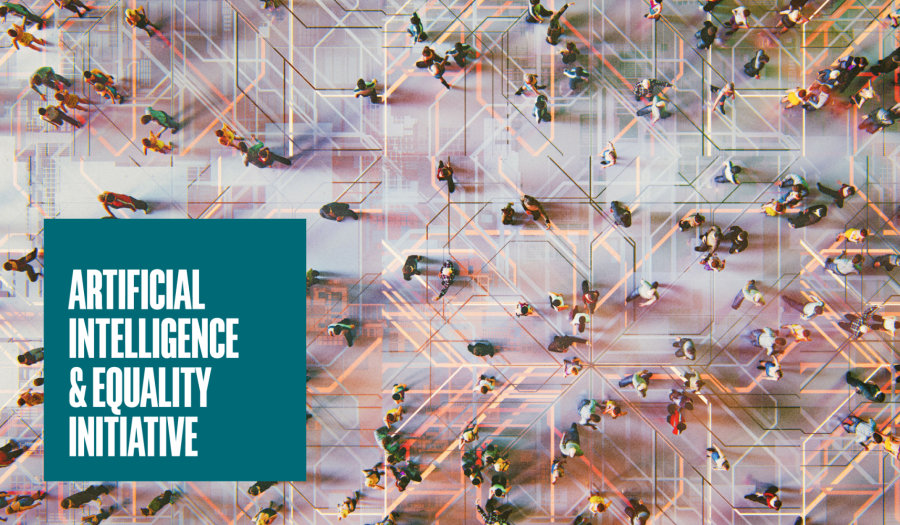 Artificial Intelligence & Equality Initiative
The Artificial Intelligence & Equality Initiative (AIEI) is an impact-oriented community of practice seeking to understand how AI impacts equality for better or worse. AIEI works to empower ethics in AI so that it is deployed in a just, responsible, and inclusive manner.