Formulating an ethical response
As part of Carnegie Council's ongoing work to understand the ethical principles at stake during Russia's invasion of Ukraine, our Impact Initiatives and Ethics & International Affairs journal have released a special content series analyzing critical issues within the conflict, including the ethics of imposing a no-fly zone; Russia's use of propaganda to justify invasion; the changing role of humanitarian aid organizations in Ukraine; and how the U.S. and its allies can formulate an ethical response to the crisis.

We invite you to view the content below.
Economics
In this "Washington Post" op-ed, MIMC Senior Fellow Michael Doyle, Dorothea Koehn, and Janine Prantli write that, in response to Russia's invasion of Ukraine, governments should seize Vladimir Putin's assets and use them to pay for humanitarian assistance for refugees of the war.
Read
There is no question that the invasion of Ukraine is both illegal and immoral, and there is an understandable desire to use every tool in our toolbox in countering Russia's aggression, writes Loyola University Chicago's Joy Gordon.
Read
After Russia's invasion of Ukraine, the global financial backlash was swift and unprecedented: Dozens of financial institutions cut off their exposure to the Russian market for reasons that were at least partially ethical. These moves against Russia have led many to wonder if China could and should be the next target.
Listen
Refugees
Millions of Ukrainian refugees and IDPs need shelter, food, health care, and much more. MIMC Senior Fellow Michael Doyle and Dorothea Koehn detail some ways that NATO, the EU, and the U.S. can help in this Newsweek article.
Read
Russia's invasion of Ukraine has wreaked devastation and incalculable suffering, triggering the largest displacement of civilian populations in Europe in eighty years, writes University of Toronto's Ayelet Shachar.
Read
Since the Russian invasion began in late February, millions of Ukrainians have been forced to flee their homes. In this "Global Ethics Review" podcast, Senior Fellow Michael Doyle discusses what this means on the ground in Eastern Europe.
Listen
Foreign Policy
How has Putin's decision impacted international relations?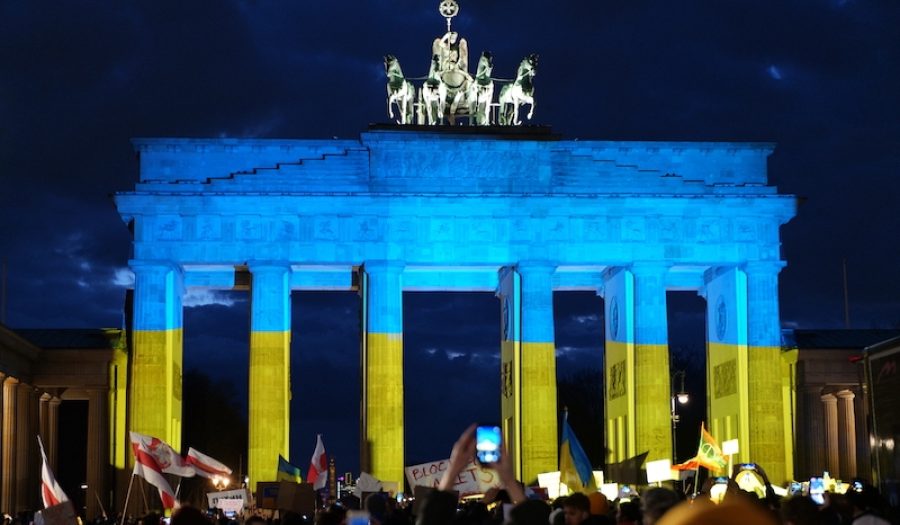 FEB 28, 2022 • Podcast
Russia's invasion of Ukraine raises several ethical questions: Why did diplomacy fail? What does the invasion mean for the principle of sovereignty? Are sanctions an ...
MAR 2, 2022 • Podcast
Atlantic Council's Ukraine expert Melinda Haring joins "Doorstep" co-hosts Nick Gvosdev and Tatiana Serafin to discuss where we are one week after Russian President Vladimir ...
Subscribe to the Carnegie Ethics Newsletter
Ethical action & insights
More from the Ethics & International Affairs journal