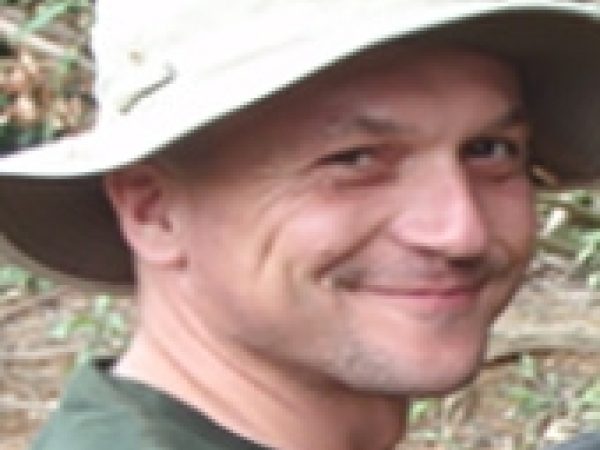 Simon Hedges has more than 25 years experience in wildlife conservation–related research and survey work, endangered species and protected area management, and wildlife policy formulation.
Hedges has spent the majority of his time since 1988 in Southeast Asia and since 1998 he has focused on elephants, particularly on the development of reliable monitoring methods, human-elephant conflict assessment and mitigation work, and, since 2004, the ivory trade and the resulting illegal killing of elephants through his work for the Wildlife Conservation Society (WCS), the International Union for Conservation of Nature (IUCN), and the Convention on International Trade in Endangered Species (CITES).
Hedges began working for the Wildlife Conservation Society in January 2000: co-managing the Sumatran Elephant Project for the Indonesia Program for three years until he became Asian elephant coordinator. In that role he oversees (and provides technical advice to) WCS elephant projects in Cambodia, India, Indonesia, Laos, Malaysia, Myanmar, and Thailand. In 2012, Hedges also formally took up the role of ivory trade policy analyst for WCS, having led on ivory trade issues for a number of years.
Hedges chaired the Asian Wild Cattle Specialist Group for the IUCN Species Survival Commission from 1995 to 2005, has been the co-chair of the IUCN/SSC Asian Elephant Specialist Group since 2005, and is a member of the Canid Specialist Group. He was a member of the IUCN/SSC Species Conservation Planning Task Force and is currently a member of IUCN Red List Technical Working Group and of the joint Technical Advisory Group (TAG) for the CITES Monitoring the Illegal Killing of Elephants (MIKE) program and the Elephant Trade Information System (ETIS).
Hedges has published numerous papers in journals ranging from Molecular Ecology, Conservation Biology, and Journal of Animal Ecology, to Tropical Biodiversity, Kukila, and Gajah; he has also contributed chapters to several peer-reviewed books and he edited (and contributed to) the recently published book Monitoring Elephants and Assessing Threats: A manual for researchers, managers and conservationists.