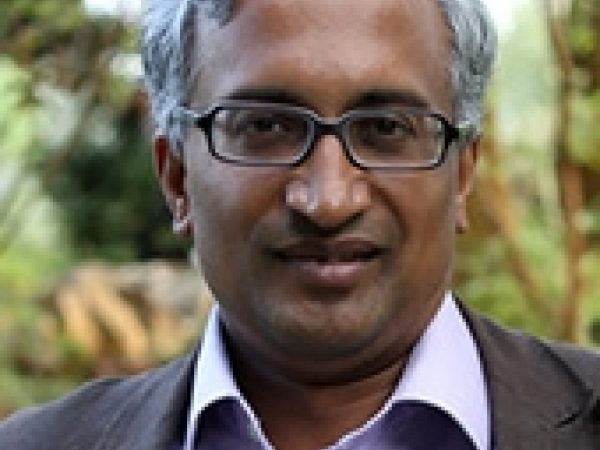 Sanjay G. Reddy is an associate professor of economics at The New School for Social Research. His areas of work include development economics, international economics, and economics and philosophy.
Reddy possesses a Ph.D. in economics from Harvard University, an M.Phil. in social anthropology from the University of Cambridge, and an A.B. in applied mathematics with physics from Harvard University.
He has held fellowships from the Center for Ethics and the Professions, the Center for Population and Development Studies at Harvard University, and the Center for Human Values at Princeton University. He has conducted extensive research for development agencies and international institutions, including the G-24 (group of developing countries), ILO, Oxfam, UNDESA (Department of Economic and Social Affairs, UN Secretariat), UNICEF, UNDP, UNU-WIDER (World Institute for Development Economics Research), UNRISD (UN Research Institute for Social Development), and the World Bank. His research has been supported by the Ford Foundation and the Open Society Institute.
Reddy has been a member of the advisory panel of the UNDP's Human Development Report, and is presently a member of the UN Statistics Division's Steering Committee on Poverty Statistics. He has conducted fieldwork, published and presented widely, and has been or is a member of the editorial advisory boards of Development, Ethics & International Affairs, the European Journal of Development Research, the Review of Income and Wealth, and the Journal of Globalization and Development.