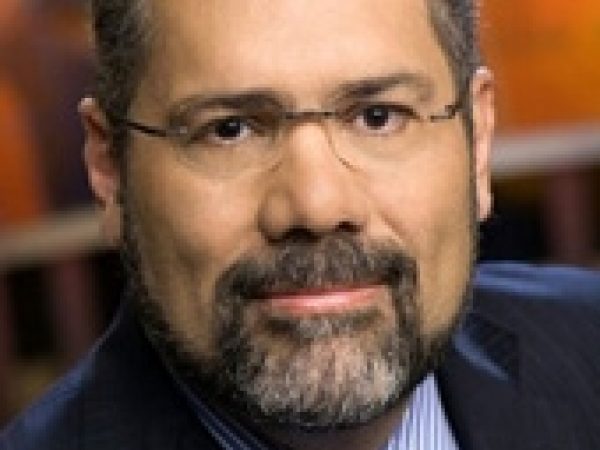 Rafael Suarez, Jr. known as Ray Suarez, is an American broadcast journalist. He was host of Inside Story on Al Jazeera America, which closed in 2016.
Suarez joined the PBS NewsHour in 1999 and was a senior correspondent for the evening news program on the PBS television network until 2013.
He was the host of the National Public Radio program Talk of the Nation from 1993-1999. In his more than 30-year career in the news business, he has also worked as a radio reporter in London and Rome, as a Los Angeles correspondent for CNN, and as a reporter for the NBC-owned station WMAQ-TV in Chicago.