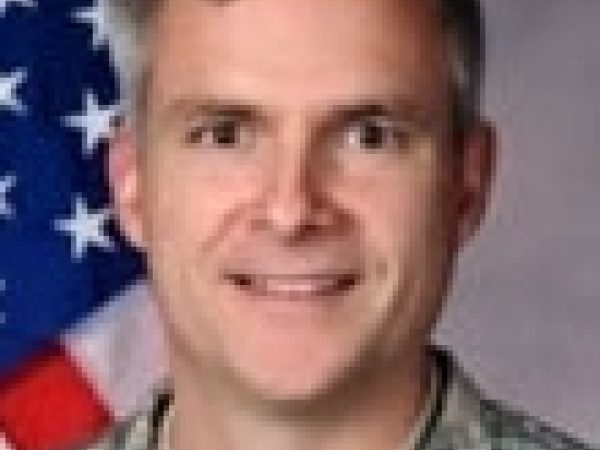 Colonel Michael J. Gould is the commander of the U.S. Army Garrison in Ft. Hamilton, New York.
He was commissioned in the Regular Army as a field artillery officer upon graduation from the United States Military Academy in 1988. His troop assignments include: the 3d Battalion, 35th Field Artillery (8th IN/155th MM), Wertheim, Germany, 75th Field Artillery Brigade, 2d Battalion, 18th Field Artillery (MLRS), 212th Field Artillery Brigade, Fort Sill, Oklahoma, and most recently as Battalion Commander of 6th Battalion, 27th Field Artillery (MLRS) in Baghdad, Iraq (Operation Iraqi Freedom)
Gould's staff assignments include: Field Artillery Branch Chief, Officer Personnel, Human Resources Command, Alexandria, Virginia Task Force 2000 Staff Officer, United States Army Field Artillery School, Fort Sill, Oklahoma and Aide-de Camp to the Chief of Staff, Army, Pentagon, Washington, D.C.
His awards include: the Bronze Star, Meritorious Service Medal (with silver oak leaf cluster), the Army Commendation medal (with oak leaf cluster), the Army Staff Identification Badge, and the Parachutist Badge.