Bio
General Martin Dempsey was the United States' 18th chairman of the Joint Chiefs of Staff. He was sworn in on October 1, 2011.
Dempsey joined the U.S. Army in 1974. He was the 37th chief of staff of the United States Army, a position he held from April 2011 to September 2011.
Featured Work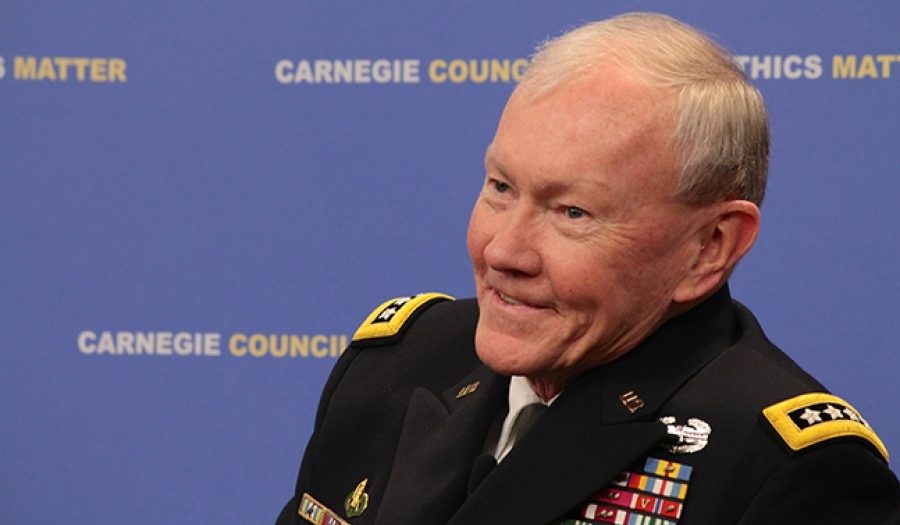 NOV 7, 2014 • Podcast
In this candid and thoughtful conversation, General Dempsey tackles the difficult questions, from ISIS to Ebola to cyber threats. And throughout, he stresses the importance ...