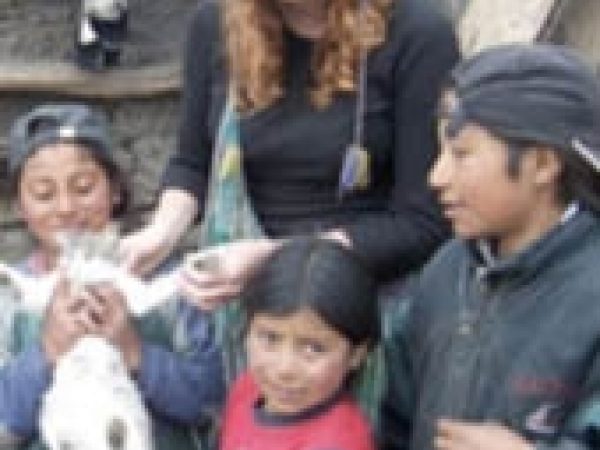 Katherine Chamblee is a senior at Swarthmore College, where she is a double major in History and English Literature. She is director of The Village Education Project, a non-profit organization that conducts a comprehensive education program in rural Ecuador. The foundation supports children with scholarships to attend secondary school and bolsters the educational capacity of primary schools with volunteer teachers and material resources. She has worked with The Echo Foundation, a foundation for humanitarian education, and this summer will work in the Office of the Americas at the United States Trade Representative. Her interest in building locally-based projects in developing countries is mirrored by her historical research interest in community development. She is currently writing a thesis on the history of court-ordered busing in Charlotte, North Carolina. For her efforts, Katie was awarded the Echo Foundation's Young Hero of Hope Award in 2006. She is a Phillip Evans Scholar at Swarthmore College and a 2006 Truman Scholar.
Featured Work
MAR 21, 2007 • Article
After teaching elementary school for ten weeks in a small village in rural Ecuador, I came away from the experience with a lot more than ...