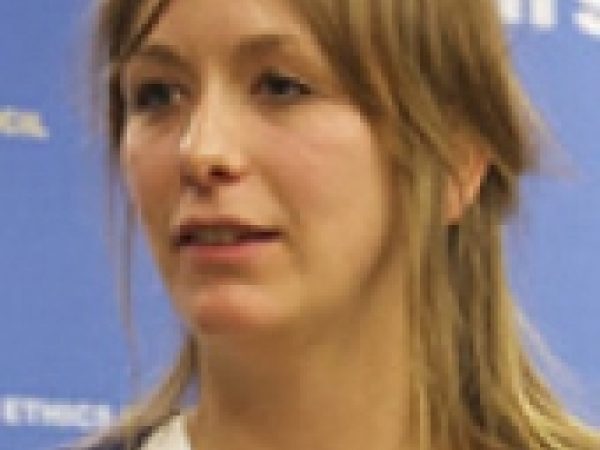 Julia Teebken recently graduated from the School of International Service and College of Arts and Sciences at American University in Washington DC. As part of her interdisciplinary MA degree in ethics, peace, and global affairs, Teebken chose a concentration on environmental and transitional justice in the Asia-Pacific region.
Before moving to the U.S., Teebken received her BA degree in China studies with a minor in political science from the Free University Berlin. In the transition period between her BA and MA, Teebken also took courses in the MA program ""Modern South and Southeast Asian Studies"" at Humboldt University, Berlin. Here, she focused on environmental issues and social movement dynamics from a regional perspective.
During the most recent summer break (2014), Teebken received the Charles O. and Margaret Lerche travel grant in order to conduct independent field research on conflict transformation in Myanmar. In this context, Teebken became interested in climate change mitigation in developing countries as an approach to peacebuilding. Thereafter, Teebken was part of AU's ASEAN summer school on "Governance, Development and Security in Southeast Asia", in Kuala Lumpur and Jakarta.
With her regional concentration and background knowledge gained in environmental ethics as well as global climate change during her master's, Teebken looks forward to start her Ph.D. program with the Graduate School of East Asian Studies at Free University Berlin in October 2015. Her thesis will focus on environmental justice in Mainland China. The overall aim is to design an approach for greater domestic and transnational non-state actor empowerment as well as non-Annex I engagement. The thesis assumes that our current global environmental governance structures are failing and need to be critically readjusted through the actions of non-state actors.
Teebken looks forward to exchange on the issues above and beyond through her listed email address.