Bio
John A. Cloud is a professor in the National Security Affairs Department of the U.S. Naval War College and he holds the William B. Ruger Chair of National Security Economics.
Previously, Cloud served as U.S. ambassador to the Republic of Lithuania from 2006 to 2009. He also served as the deputy chief of mission at the United States Embassy in Berlin, Germany and was special assistant to the president and senior director for international economic affairs on the National Security Council staff from 2001 to 2003.
In addition, Cloud was deputy chief of mission at the U.S. Mission to the European Union from 1999 to 2001 and at the American Embassy in Warsaw, Poland from 1996 to 1999. From 1991 to 1995, he was the economic counselor at the American Embassy in Bonn, Germany. Cloud served at the State Department from 1988 to 1991 and had earlier assignments in Mexico City and Warsaw.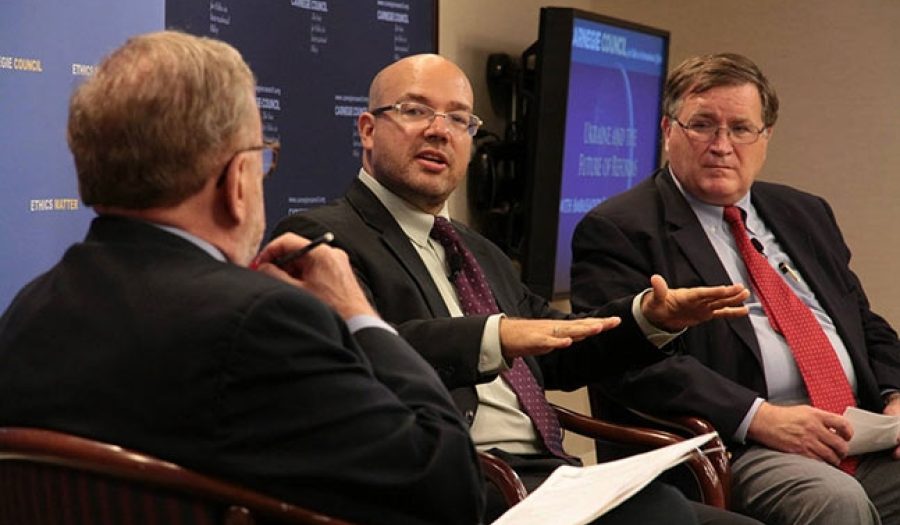 JUL 20, 2015 • Podcast
Ukraine and the Future of Reforms
In May 2015, a time of crisis not only for Ukraine but also for the future of the entire EU, Cloud and Gvosdev went to Lithuania, ...