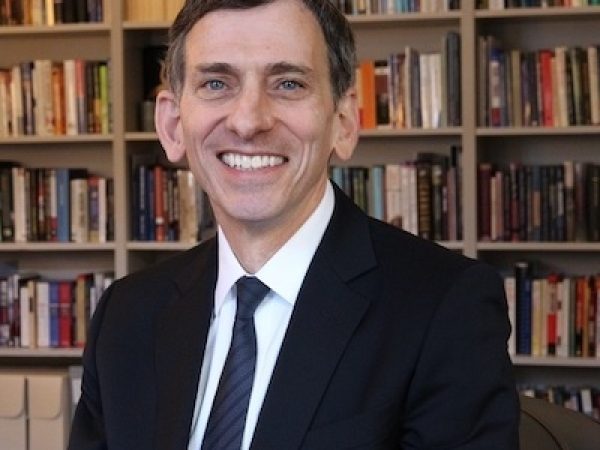 Joel H. Rosenthal is president of Carnegie Council for Ethics in International Affairs. As a nonprofit leader, scholar, and teacher he works to empower ethical action, with a particular focus on U.S. foreign policy, issues of war and peace, human rights, and pluralism. At Carnegie Council, Rosenthal leads a team that identifies critical ethical issues, convenes experts, and produces agenda-setting resources to educate and activate communities globally.
He is also editor-in-chief of the Ethics & International Affairs journal published by Cambridge University Press and serves on the advisory board for the Bard College Globalization and International Affairs program. Rosenthal's first book Righteous Realists is an examination of the political realists who shaped post-WWII America in the nuclear age, including Hans Morgenthau, Reinhold Niebuhr, and George Kennan.
He is the recipient of numerous awards including the Distinguished Scholar Award from the International Studies Association for his lifetime achievement in international studies and an Honorary Degree of Doctor of Social Science from the University of Edinburgh. Rosenthal received his Ph.D. from Yale University and B.A. from Harvard University.

Follow him on LinkedIn to receive future content translating ethics, analyzing democracy, and examining our increasingly interconnected world.
Subscribe to the President's Desk Newsletter for updates and analysis from Joel