Bio
Janet Napolitano served as secretary of Homeland Security from 2009 to 2013. Before that she was the governor of Arizona. Since 2013, she has served as the president of the University of California.
Featured Work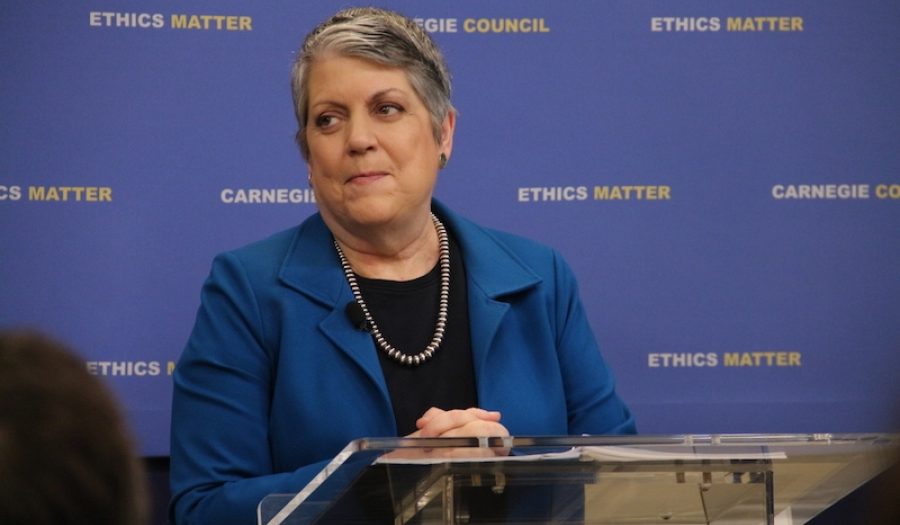 MAR 27, 2019 • Podcast
"Climate, cyber, then mass gun violence, sometimes motivated by terrorist ideology--and the ideology can most frequently be tied to far-right-wing extremism, sometimes tied to no ...