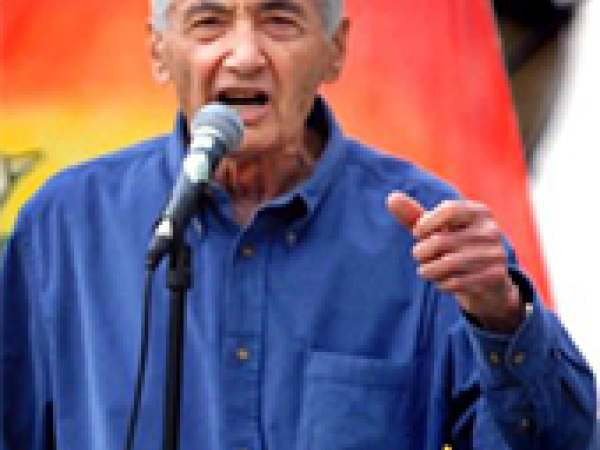 Howard Zinn (1922-2010) was a historian, playwright, and social activist.
He was a shipyard worker and Air Force bombardier before he went to college under the GI Bill and received his Ph.D. from Columbia University. He taught at Spelman College and Boston University, and was a visiting professor at the University of Paris and the University of Bologna.
Zinn is best known for A People's History of the United States, which presents American history through the eyes of those who are outside of the political and economic establishment.
His awards include the Thomas Merton Award, the Eugene V. Debs Award, the Upton Sinclair Award, and the Lannan Literary Award.