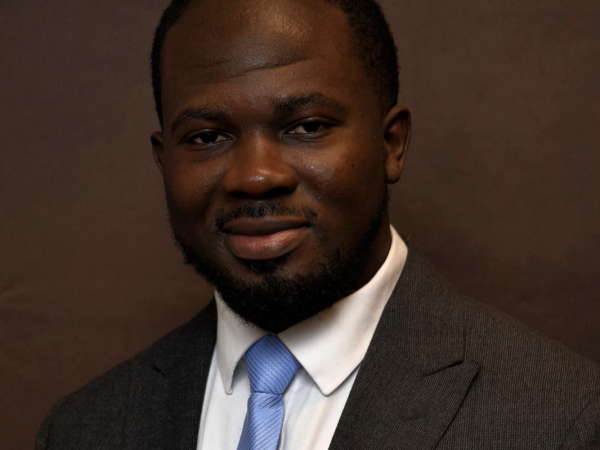 George Shadrack Kamanda will graduate in February 2023 with a Master of Studies degree in diplomatic studies from the University of Oxford. He graduated in May 2022 with a JD from Case Western Reserve University School of Law, where he was a Vattel International Law Scholar and a Klatsky Human Rights Fellow.
In October 2020, Kamanda published his third book, Citizenship Reimagined: The Case for Responsible Whole Citizenry in Sierra Leone. In May 2021, he was awarded the Wong Moss Outstanding Alumni Award and selected to give the commencement address at his alma mater, Delaware County Community College. He was chosen as a Law Fellow for the Fellowship at Auschwitz for the Study of Professional Ethics in 2021. Before law school, Kamanda presented research at the United Nations in New York, worked at the European Parliament in Brussels as a diplomatic trainee, and interned at the Philadelphia District Attorney's Office.
He is also the founder of the Necessity Firm, a citizenship firm based in Sierra Leone, focused promoting civic education at the intersection of character education, citizenship, mentorship, and advocacy and also recently worked as Judicial Law Fellow and Law Clerk at the Philadelphia Court of Common Pleas.
He enjoys traveling, cooking, watching the English Premier League, and reading foreign affairs and politics books.