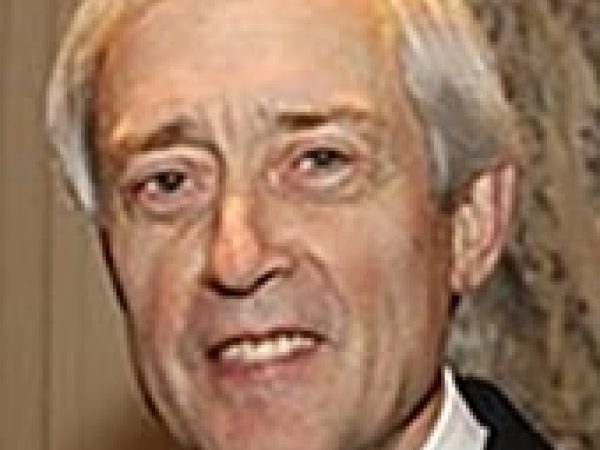 George Rupp is a senior fellow at Carnegie Council for Ethics in International Affairs; adjunct professor of religion, public health, and international affairs at Columbia University; and a founding principal at NEXT: Network for Executive Transition, a consulting partnership for academic, cultural, and social service organizations.
Dr. Rupp served as president of the International Rescue Committee (IRC) from 2002 to 2013. As the IRC's chief executive officer, Dr. Rupp led a staff of more than 12,000 colleagues and oversaw the agency's relief and development operations in over 40 countries and its refugee resettlement and assistance programs in 22 cities in the United States. During his tenure, the budget of the IRC tripled (to over $450 million). The IRC also closed out a $60 million capital campaign at $110 million. Along with the growth of programs in service delivery, advocacy efforts were increased in Washington and New York and also in London, Brussels, Geneva, Nairobi, and Bangkok.
Before joining the IRC, Dr. Rupp was president of Columbia University. During his nine-year tenure, he focused on enhancing undergraduate education, on strengthening the relationship of the campus to surrounding communities and New York City as a whole, and on increasing the university's international orientation. At the same time, he completed both a financial restructuring of the university and a $2.84 billion fundraising campaign that achieved eight successive records in dollars raised.
Prior to his time at Columbia, Dr. Rupp served as president of Rice University, where in the course of his eight years, applications for admission almost tripled, federal research support more than doubled, and the value of the Rice endowment increased by more than $500 million to $1.25 billion.
Before going to Rice, Dr. Rupp was the John Lord O'Brian Professor of Divinity and dean of the Harvard Divinity School; appointed at the age of 36, he was the youngest dean in the history of the school. Under his leadership, the curriculum of the school was revised to address more directly the pluralistic character of contemporary religious life. Further developments included new programs in women's studies and religion, Jewish-Christian relations, and religion and medicine.
Born in New Jersey of immigrant parents, Dr. Rupp is fluent in German. A scholar of religion, he has studied and conducted research for extended periods in both Europe and Asia. He was awarded an A.B. from Princeton University in 1964, a B.D. from Yale Divinity School in 1967, and a Ph.D. from Harvard in 1972.
Dr. Rupp is an expert on similarities and differences within and among religious traditions, including the relationship of religious communities to conflict and post-conflict development. He is the author of numerous articles and five books, including Globalization Challenged: Conviction, Conflict, Community (2006). His articles have appeared in academic journals and his opinion columns in news outlets, including The New York Times and The Washington Post.
He has served as chair of the Association of American Universities and as co-president of the U.S. Global Leadership Coalition, and he currently serves on the boards of the Committee for Economic Development, the Henry Luce Foundation, the Institute for International Education, and the Josiah Macy, Jr. Foundation.