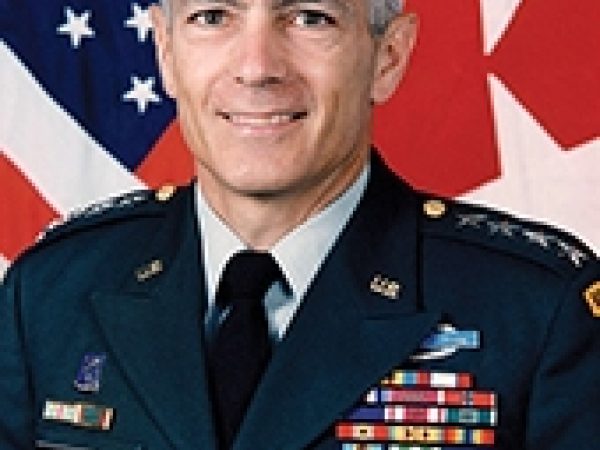 General Wesley Clark served as the NATO supreme commander during the Kosovo campaign. He retired as one of the nation's most highly decorated military officers since General Dwight D. Eisenhower.
In 2001 he published a memoir, Waging Modern War: Bosnia, Kosovo, and the Future of Conflict, which was later updated to include his thoughts on the war on terrorism.
Clark joined the 2004 race for the Democratic Party presidential nomination as a candidate, but withdrew from the primary race after winning the Oklahoma state primary, endorsing and campaigning for the eventual Democratic nominee, John Kerry.
Clark currently serves as the co-chairman of Growth Energy, an ethanol lobbying group, and on the board of directors of BNK Petroleum. Since July 2012, he also acts as an honorary special advisor to Romanian prime minister Victor Ponta in economic and security matters.