Overview
The American Leadership Series, a partnership between the Center for National American Security (CNAS) and Carnegie Council, is a nonpartisan program that examines a range of topics related to ethics in international security.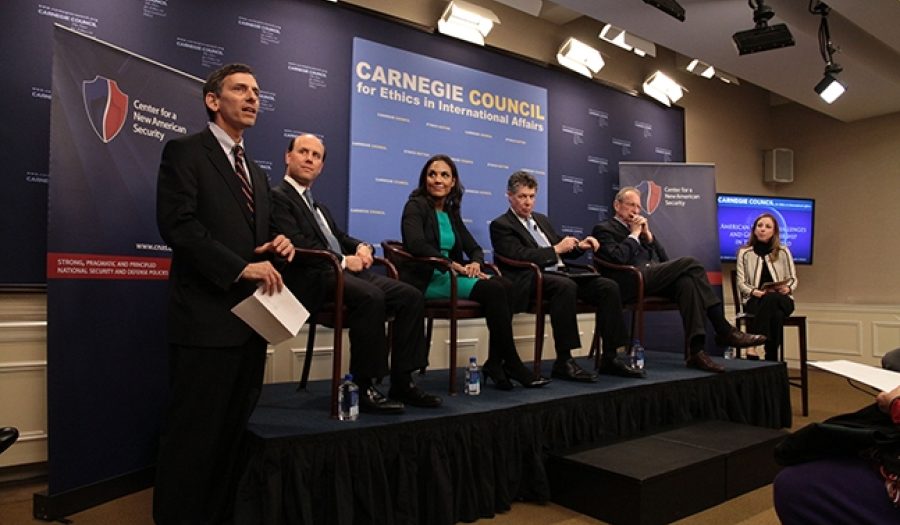 APR 6, 2015 • Podcast
Thanks to new technologies for extracting oil and natural gas, such as hydraulic fracturing ("fracking"), the United States is now the biggest producer of energy ...
DEC 17, 2014 • Podcast
How did ISIS grow so quickly? What is the best strategy to overcome it and how long will it take? How should the U.S. ...