Blind Spot: The Global Rise of Unhappiness and How Leaders Missed It, with Jon Clifton
December 14, 2022, 1pm-2pm ET
Although pundits and politicians pay close attention to measures like GDP or unemployment, almost no one tracks citizens' wellbeing. Gallup CEO Jon Clifton discusses this "blind spot" in his new book and explains why it is so significant and far-reaching, arguing that leaders missed indicators that triggered events ranging from Brexit to the Arab Spring uprisings to the election of Donald Trump.
Join Clifton and Doorstep co-hosts Tatiana Serafin and Nikolas Gvosdev for a virtual event on December 14 at 12pm ET as they discuss the urgent need for leaders to close an important information gap.
Register Now
Subscribe to our Event Announcements list to receive invitations
NOV 16, 2022 • Podcast
Throughout the 20th century, European leaders from Stalin to Mussolini, from Gorbachev to Thatcher, and more, have shifted global narratives by sheer force of will. ...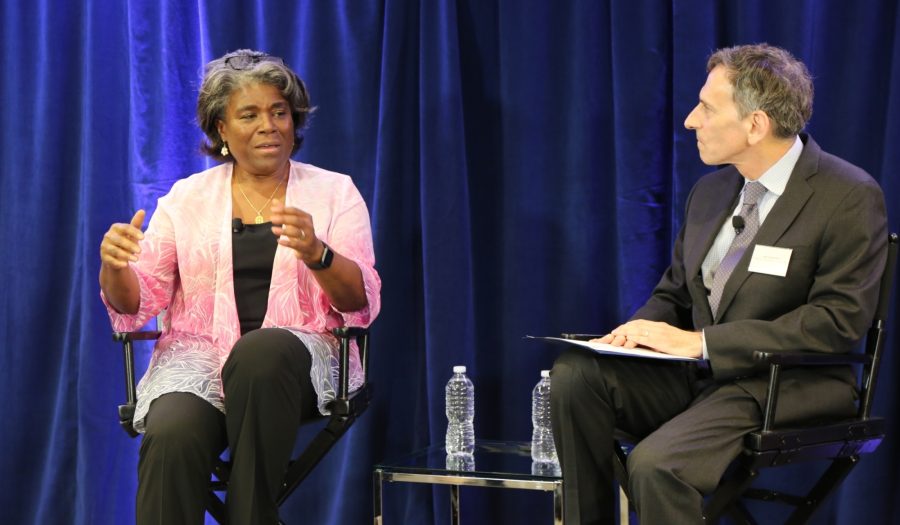 JUL 6, 2022 • Podcast
In a candid conversation, Linda Thomas-Greenfield, U.S. ambassador to the United Nations, talks with Carnegie Council President Joel Rosenthal about her role in the ...