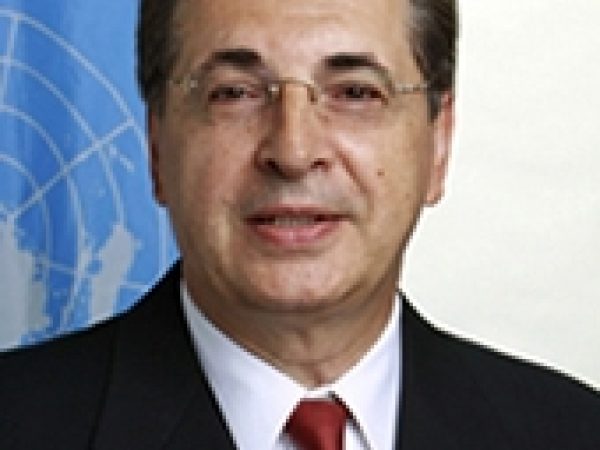 H.E. Dr. Srgjan Kerim is President of the 62nd Session of the United Nations General Assembly.
His term of office began on September 18, 2007. He was Foreign Minister of the Republic of Macedonia in 2000 and 2001. From 2001 to 2003, he played the role of a Permanent Representative of the Republic of Macedonia to the United Nations in New York City.
From 1994 to 2000 he was Ambassador of the Republic of Macedonia to the Federal Republic of Germany, and from 1995 to 2000 he was appointed Ambassador to Switzerland and Liechtenstein. In 2000 he was Special Envoy of the Coordinator of the Stability Pact for Southeast Europe.
The offices he held during his political career in the former SFR Yugoslavia include: Minister of Foreign Economic Relations in the Government of the Republic of Macedonia, Assistant Minister and Spokesperson in the Federal Ministry of Foreign Affairs of SFRY.
Featured Work
DEC 10, 2007 • Podcast
We need to involve individuals more and give a lot of what we call our sovereignty to the individual, says Kerim. Shared responsibilities should be ...