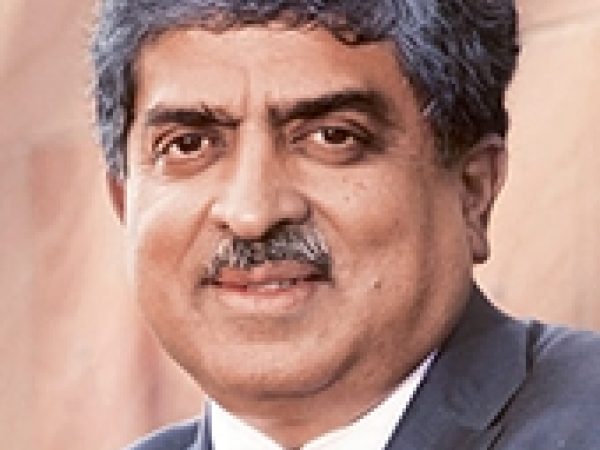 Nandan Nilekani is an Indian software entrepreneur. He is currently the co-chairman and co-founder of Infosys Technologies Ltd.
In 2004, Nilekani was awarded the Padma Bhushan, the third-highest Indian civilian decoration. In January 2006, he became one of the youngest entrepreneurs to join 20 global leaders on the World Economic Forum Foundation Board.
Nilekani was named one of ""Asia's Power 25 – The Most Powerful People in Business in Asia"" by Fortune magazine, 2004. He was regarded by TIME magazine as one of the ""100 Most Influential People in the World"" in May 2006, and by Forbes Asia as ""Business Leader of the Year"" 2006.
Nilekani is a co-founder of India's National Association of Software and Service Companies (NASSCOM). He is also the chairperson of the Bangalore Agenda Task Force (BATF). His book, Imagining India: Ideas for the New Century was launched on November 24, 2008.
Featured Work
APR 7, 2009 • Podcast
Barbara Crossette Interviews Nandan Nilekani
Journalist Barbara Crossette talks to Indian software entrepreneur Nandan Nilekani about his book, "Imagining India: The Idea of a Renewed Nation." Their topics include politics, ...
MAR 30, 2009 • Podcast
Imagining India: The Idea of a Renewed Nation
Nandan Nilekani argues that India's recent economic boom has triggered tremendous social, political, and cultural change. He discusses India's challenges and advantages, such as its ...