Bio
Mary Ellen O'Connell is the Robert and Marion Short Professor of Law and Research Professor of International Dispute Resolution at the University of Notre Dame's Kroc Institute for International Peace Studies.
Featured Work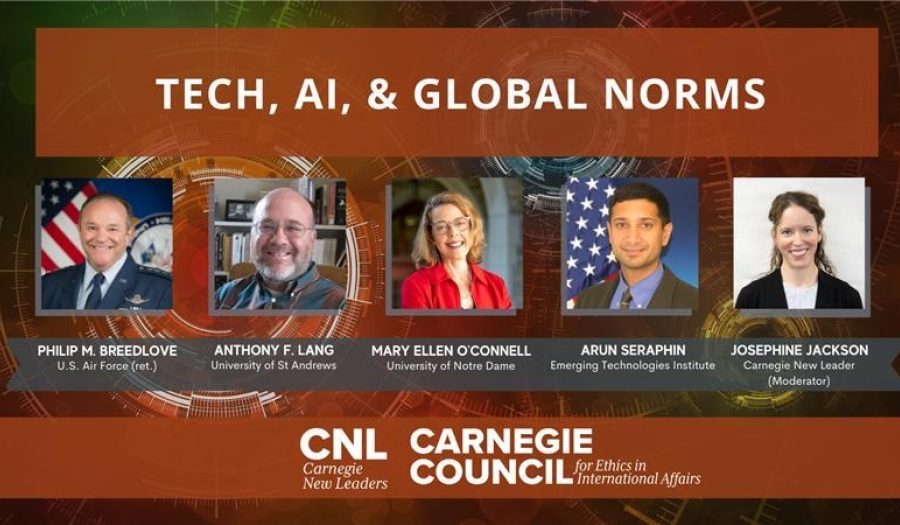 MAR 23, 2022 • Podcast
How do tech, AI, and global norms intersect to generate political, legal, and ethical dilemmas? In this event, Carnegie New Leader Josephine Jackson leads a ...