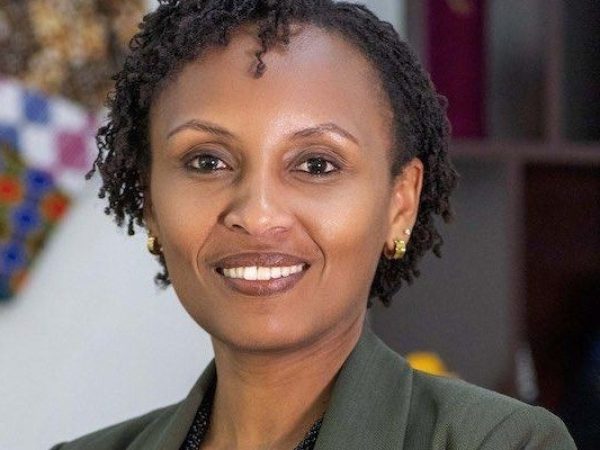 Lydie Hakizimana is chief executive officer of African Institute for Mathematical Sciences (AIMS).

As founder and CEO of Rwandan publishing house Drakkar Ltd, Hakizimana has over 10 years of experience in production and distribution of textbooks. Through her work at Drakkar, she edited and published 16 Kinyarwanda titles and distributed over 1 million textbooks. Drakkar's textbooks have been supplied to 3,800 primary and secondary schools, reaching three million children across Rwanda.

Hakizimana founded Happy Hearts Preschools in 2015 to provide quality preschool education for all. Now the fastest growing network of private preschools in Rwanda, Happy Hearts utilizes an innovative and harmonious blend of Montessori pedagogic principles with Rwandan values and culture.

Hakizimana previously worked for OTF Group, a Boston-based consulting firm which advised the governments of Rwanda and Gabon in information communication technologies, the hides and skin, and timber industries respectively.

Hakizimana earned a Master's in Public Administration from the Harvard Kennedy School of Government in 2018, and is a certified Montessori teacher from the North American Montessori Center (NAMC) in Canada. She is a recipient of numerous awards, including the "Prix de la Femme Francophone de l'Année" conferred by the International Association of Francophone Mayors (AIMF) in 2021, the Mandela Washington Fellowship in 2016, and the Archbishop Desmond Tutu Fellowship in 2013. Hakizimana sits on the board of the African Leadership University.