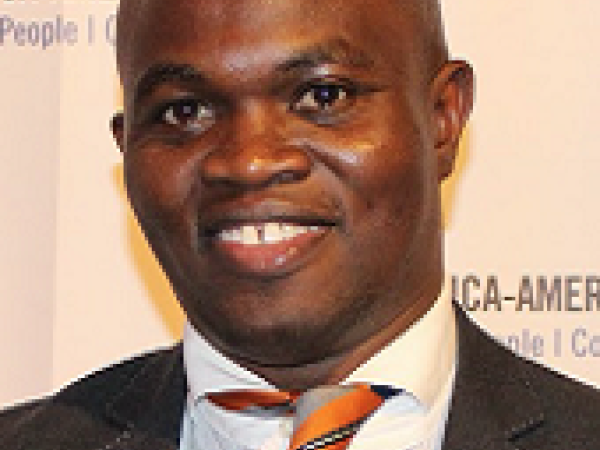 Kwame Marfo has over a decade and half of experience in business, government, civil society, and media sectors across four continents with experiences ranging from leading strategy and business model analysis at the Bank of England to investing in small and medium sized enterprises in Sub-Saharan Africa and human rights activism involving the Democratic Republic of Congo.
He has written for Business and Financial Times, Citi Business News, Africa at LSE, Modern Ghana, ZNews Africa, Applause Africa, the Africapitalism Institute and MyJoyOnline. Marfo is the international executive producer of the award-winning documentary, When Elephants Fight, which was executive-produced and narrated by Robin Wright (Claire Underwood from House of Cards). He is on the boards of Birthright Africa, Impact Capital Forum, Infoview Data Solutions Limited, and Business Center for New Americans (BCNA), and chairs the Loan Committee of BCNA Micro Fund.
Marfo has a BS (Hons) from Binghamton University, an MSc from the London School of Economics and an MBA from the University of Michigan (Ross).