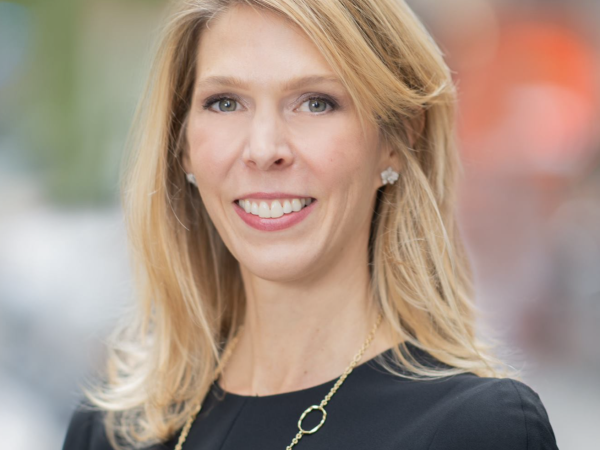 Kristen Edgreen Kaufman is the deputy commissioner of public private partnerships & economic development in the NYC Mayor's Office for International Affairs. She also leads all trade and investment initiatives with Europe, South America, North America and Latin America. Furthermore, she serves as the key relationship manager for European consulates and permanent missions from the Asian continent.
Before becoming deputy commissioner, Edgreen Kaufman was a consultant and coordinator who specialized in advising international organizations on development, fundraising, and strategically engaging or facilitating community outreach with public and private companies based in the U.S. and abroad. She also comes to the Mayor's Office with a strong foundation in finance having worked at Lazard, Merrill Lynch, and as a managing director at Natixis Bleichroeder.
In 2009, Edgreen Kaufman co-founded Acrocorinth, Inc., a foundation promoting ethics in foreign policy and supporting education for underprivileged children. She sits on the board of Carnegie Council for Ethics in International Affairs and previously served on the board of New York's chapter of Teach for America. In 2014, Edgreen Kaufman was elected Democratic Judicial Delegate for the 75th Assembly District in New York City where she was responsible for facilitating the election of New York State Supreme Court justices. She is a member of the Fifth Avenue Presbyterian Church, Network 20/20 Foreign Policy Group, Women's Foreign Policy Group, and Women's International Forum. Her writing has appeared in Newsweek.
Edgreen Kaufman graduated from Claremont McKenna College, cum laude, with a BA in international relations and went on to earn her MBA from Columbia Business School.