Bio
Josephine Jackson is an associate lecturer (education focused) in foundation history and international relations in the International Education Institute (IEI) at the University of St Andrews. She is also a Carnegie New Leader.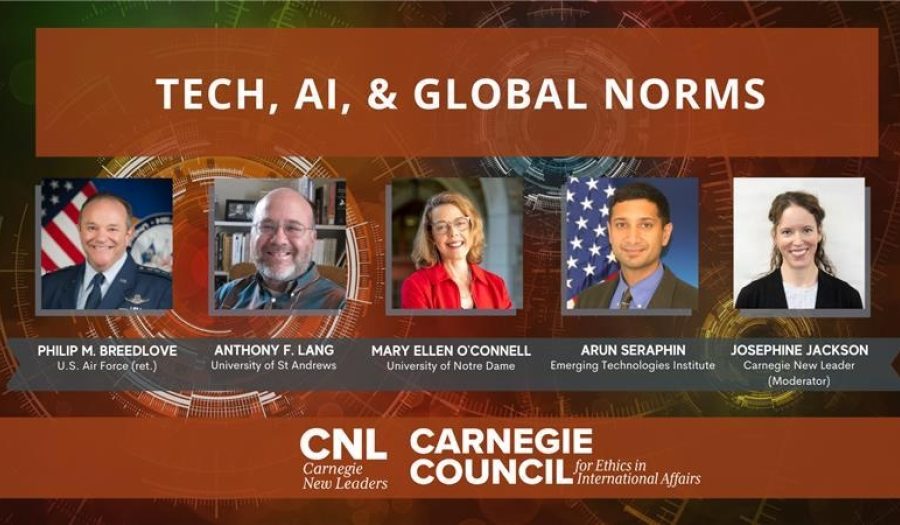 MAR 23, 2022 • Podcast
Tech, AI, & Global Norms
How do tech, AI, and global norms intersect to generate political, legal, and ethical dilemmas? In this event, Carnegie New Leader Josephine Jackson leads a ...