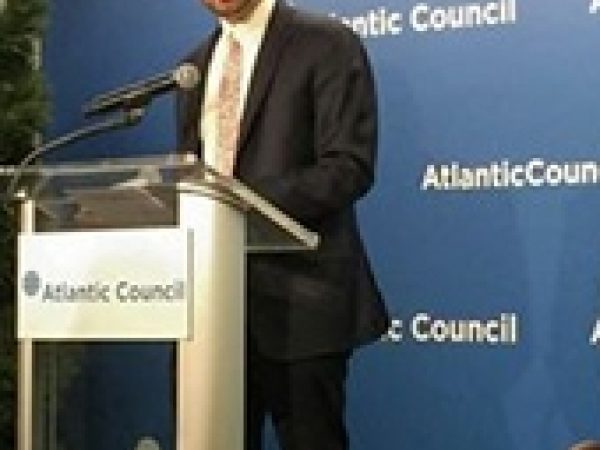 Jayson Browder is founder and executive director of Veterans in Global Leadership and a Presidential Management Fellow at the White House.
Browder is a multi-decorated U.S. Air Force and Iraq veteran and a U.S. Fulbright Scholar. While serving as a Fulbright Scholar, Browder was assigned as a U.S. cultural ambassador to Turkey with the goal of promoting cross-cultural awareness. Additionally, he served as an adjunct academic faculty member, providing research on the Syrian conflict, Turkish and Iranian relations, and U.S. foreign policy at Bayburt University.
Browder previously served as a legislative assistant for military affairs in the U.S. House of Representatives and as an adjunct junior fellow at American Security Project.
His analysis on national security and foreign policy issues has been published in numerous media and think tank organizations such as Asia Times, NPR, Foreign Policy Journal, Partnership for a Secure America, and Truman National Security Project.
Featured Work
SEP 27, 2016 • Podcast
U.S. Air Force veteran Jayson Browder discusses his work at Veterans in Global Leadership, which helps veterans become tomorrow's leaders. He also talks about ...
AUG 24, 2015 • Podcast
"I think there's a new breed of Iraq and Afghanistan veterans who are very entrepreneurial. A lot of the missions that they had in Iraq, ...
DEC 3, 2014 • Article
With restrictive laws and harassment touching NGOs, journalists, religious and ethnic minorities, and the LGBT community, Malaysia's rule of law problem cannot be ignored. How ...