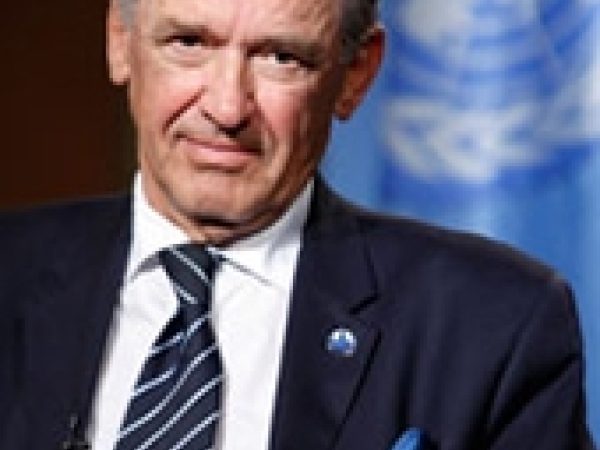 H.E. Mr. Jan Eliasson was elected president of the sixtieth session of the United Nations General Assembly in 2005. At the time, he was Sweden's ambassador to the United States, a post he held from 2000-2005.
In March 2006 Eliasson was appointed Foreign Minister of Sweden and from 1994-2000 he served as State Secretary for Foreign Affairs. His many other diplomatic and UN posts include representing his country in the General Assembly, and serving as the secretary-general's personal representative on Iran and Iraq. He also held the post of the first undersecretary for humanitarian affairs.
JUN 7, 2006 • Podcast
The Progress of UN Reform
H.E. Mr. Jan Eliasson discusses recent steps forward at the U.N., such as the creation of the Peacebuilding Commission, the Central Emergency Fund, ...