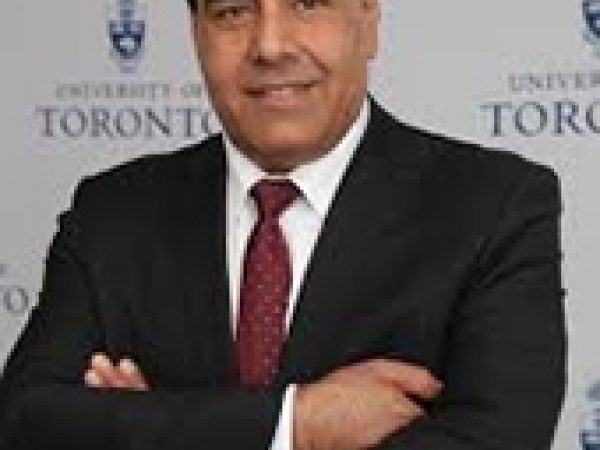 Dr. Izzeldin Abuelaish is associate professor at the Dalla Lana School of Public Health at the University of Toronto.
Abuelaish, often referred to as "the Gaza Doctor" in foreign media, is a Palestinian medical doctor and infertility specialist who has dedicated his life to peace in the conflict between Israel and Palestine.
Born and raised in the Jabalia refugee camp in the Gaza Strip, he has overcome many personal hardships, including poverty and violence, to become one of the most outspoken, prominent and beloved researchers, educators, and public speakers on peace and development in the Middle East. His personal doctrine is that hate is not a response to war. Rather open communication, understanding, and compassion are the tools to bridge the divide between Israeli and Palestinian interests. "All can live in harmony," he says. "And all can reach their full potentials spiritually, emotionally, physically, and intellectually."