You may also like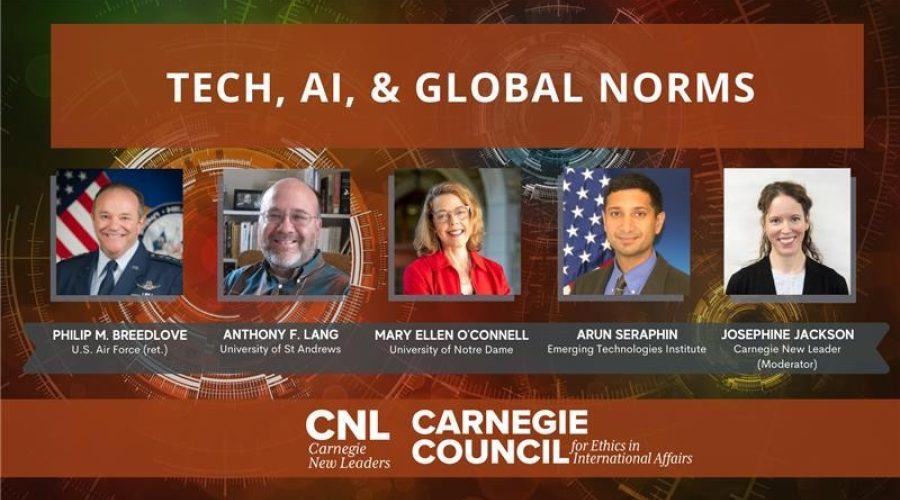 MAR 23, 2022 • Podcast
How do tech, AI, and global norms intersect to generate political, legal, and ethical dilemmas? In this event, Carnegie New Leader Josephine Jackson leads a ...
JUL 7, 2021 • Podcast
In the latest Artificial Intelligence & Equality Initiative (AIEI) webinar, Carnegie Council Senior Fellow Anja Kaspersen speaks with Arizona State's Gary Marchant and Carlos Ignacio Gutierrez ...
SEP 11, 2020 • Article
One of the emerging narratives about United States foreign policy is the use of climate change as a central organizing principle. How can ecological and ...