To celebrate the fifth Global Ethics Day on October 17, 2018, Carnegie Council for Ethics in International Affairs has launched a new website especially for this annual event: globalethicsday.org.
Global Ethics Day is a global teach-in and an opportunity for institutions to explore the role of ethics in a globalized world.
We encourage institutions everywhere to use this day to hold programs focusing on ethics, such as lectures, film screenings, debates, panel discussions, or activities to protect the environment. In the tradition of a "teach-in" model, these events will be run by each institution as it sees fit while being part of a worldwide Global Ethics Day.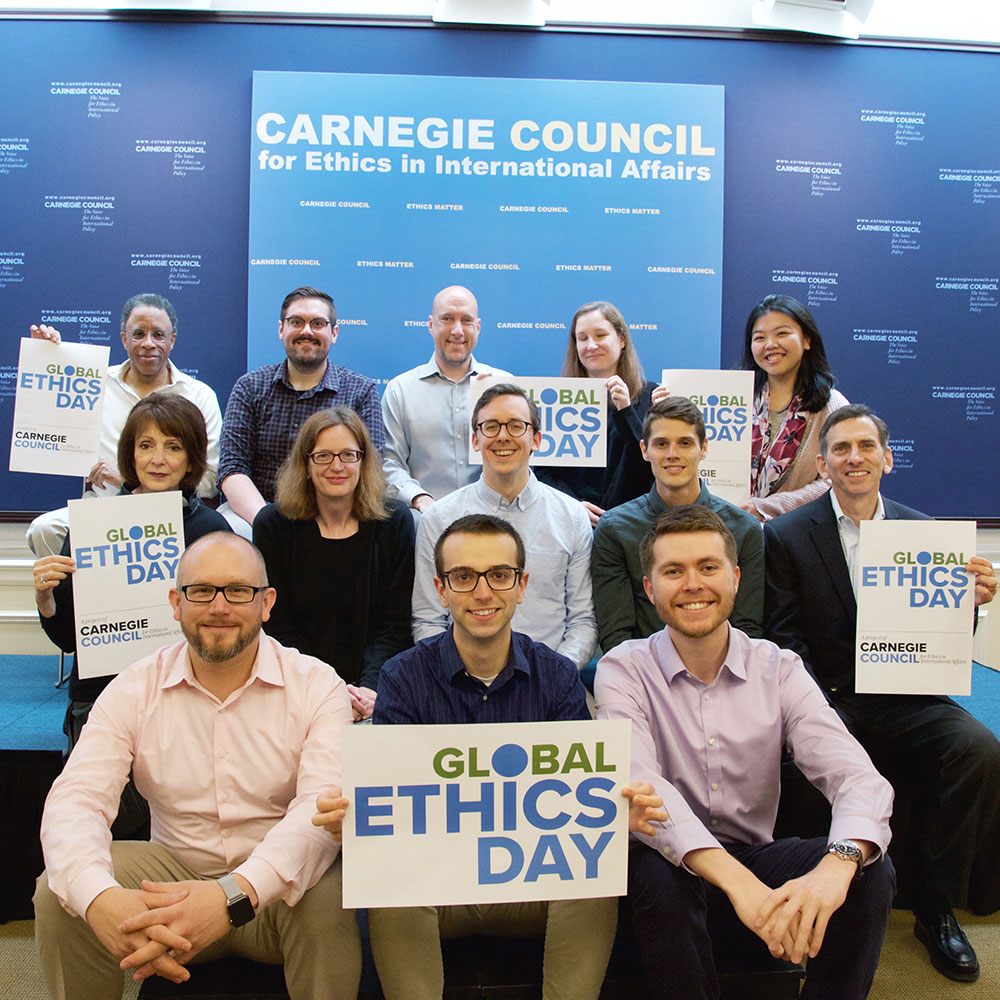 Go to the new website's resources page to get ideas, links to background materials, and to download Global Ethics Day posters and logos.
For inspiration, have a look at Global Ethics Day photos and blog posts from 2017 and 2016.
Join us. Together, let's work to make ethics matter.
Contact us via the website and let us know how you plan to participate!
#globalethicsday2018